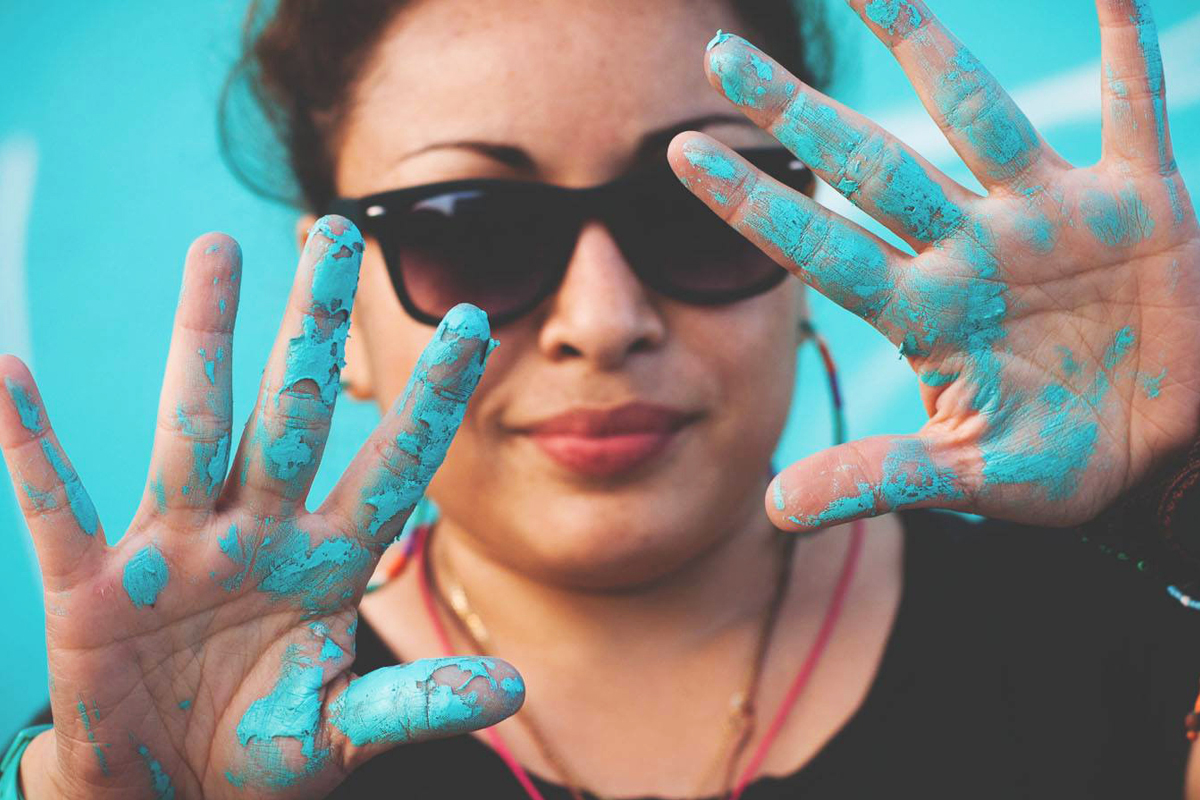 TOOFLY©  is the signature fashion & accessories collection based on the art, and design work of New York City artist Maria "Toofly" Castillo.
Launched independently in Spring of 2007 exclusively online. Toofly's designs are inspired by Hip Hop, Graffiti, Love, and growing up in New York City.


Toofly believes in creating a life you love, around what you love.
--

Born in Ecuador, and raised in New York City Maria" Toofly" Castillo is recognized for her hard and fluid style and signature Love Warrior character. One of the few women in the art world to step into a male dominated graffiti scene in the early 90's and help pave the way for others. She is also a designer, and social entrepreneur.

Toofly's journey into the world of art began with her commute to public school from her Corona, Queens neighborhood. Her trips were filled with adventurous sketches as she immersed herself in the myriad of graffiti tags, fill-ins, and outlines viewed on almost every deconstructive surface along the way. It was precisely the rebellious artistic spirit of the 90's street graffiti movement that drove Toofly to join its subculture ranks.

Highly influenced by the calligraphy and illustration skills of writers at the time, a teenage Toofly aspired to become the female version of what she most admired. She began to develop her own knack for "hand styles" and her unique Toofly characters. Her work soon blossomed on various graffiti black books, and walls at 5Pointz allowing her skills to be recognized by writers across the five boroughs.

Toofly's constant and active role in the hip hop community allowed her to remain true to her roots, as she continued to draw raw feelings from the ever-changing and spontaneous public art world around her. Her most recent projects include the @LadiesLoveProject, @WarmiPaint Festival, and #Grafiteras. Women collectives that push and represent independent artists in urban art. Steadily pushing forward with curated exhibitions, street art murals, pop-up shops, and youth workshops.

Toofly's work has appeared in books like Graffiti Women, Outdoor Gallery, and magazines like Juxtapoz, Latina, and Marie Claire. Her paintings have been exhibited with Deitch Projects, Wynwood Walls, and Bronx Museum of Art. Staying true to her roots she continues to inspire, educate, and empower women and youth around the world.